Rawlings Opticians is an independent company founded in Croydon, in 1895, and to this day members of the Rawling family remain in the business.
This eye care specialist always aims to offer the very best professional expertise, care and products, and they are trusted by around 10,000 patients every year.
Rawlings Opticians' practices are all long established, serving the communities of eight towns in Surrey, including Caterham Valley.
The practice in Caterham has been here for over 80 years, caring for the community throughout this time.
They continue to invest in the latest technology for optometrists, Ruth and Ushma, to give a full and thorough eye examination.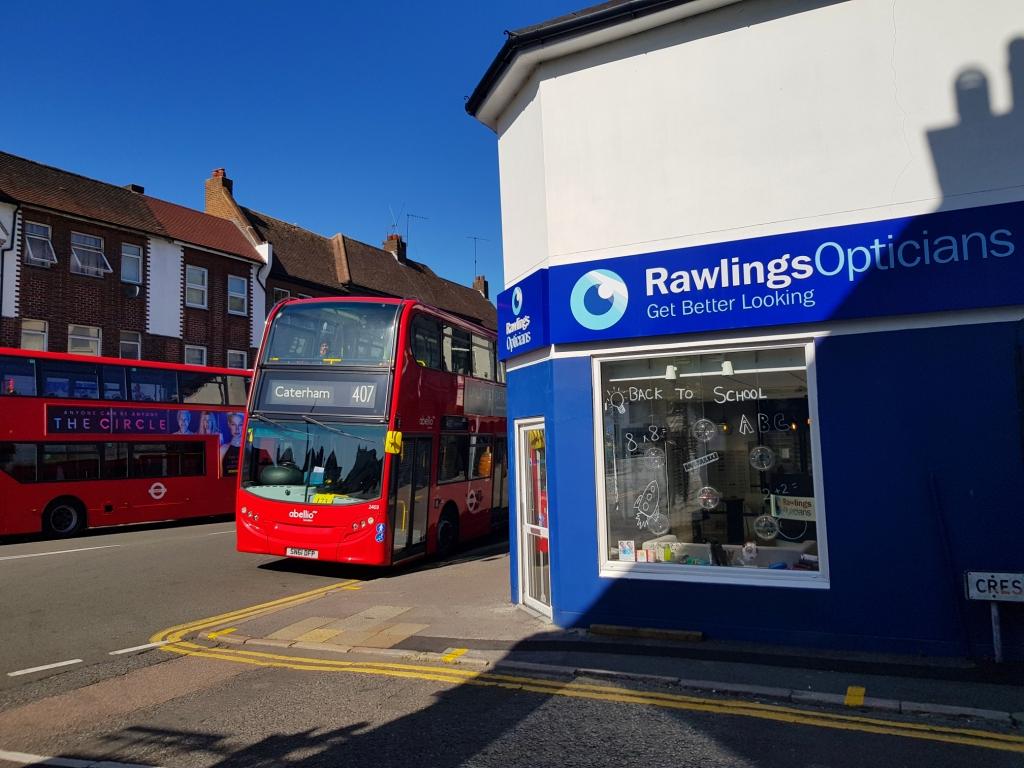 Expert eye care
They use cutting edge technology, such as Ocular Coherence Tomography (OCT), which aides them in protecting your vision by detecting ocular diseases such as macular degeneration, glaucoma and other retinal abnormalities much earlier.
Rawlings Opticians are also experts in contact lenses and offer lenses from a wide range of manufacturers. Being independent allows them to provide specialist lenses for complex and high prescriptions, and they are experts in Myopia Management, which helps to prevent short sightedness in children.
They also provide numerous other services such as management of dry or watery eyes, and colour filters for dyslexia as well as many other services.
Rawlings Opticians' eyewear is carefully selected for a fine balance of reliability, style and value for money and they source unusual and niche brands and products for style and durability that are not found in most high street opticians.
This is coupled with expert advice from a team of fully qualified Dispensing Opticians who can advise on the bets solutions for all of your visual challenges.
They are also partners with the charity Vision Aid Overseas and collect old spectacles for recycling and also provide a contact lens recycling service for lenses and packaging.
Visit the Rawlings Opticians store in Caterham Valley soon to meet the team. They are confident that you will find their service and care second to none.
Opening times
Monday to Saturday, 9am to 5.30pm
Sunday, closed
Address
Rawlings Opticians
2/4 Croydon Road, Caterham, Surrey CR3 6QB
Hassan Syed
caterham@rawlingsopticians.co.uk