As we make 2020 the year to Love Local and Shop Local in Caterham Valley, Caterham Valley For You catches up with some of our town's residents and visitors to find out what they most love about our Surrey town and its businesses.
We'd love you to share the reasons you love Caterham Valley with us on Instagram, Twitter and Facebook.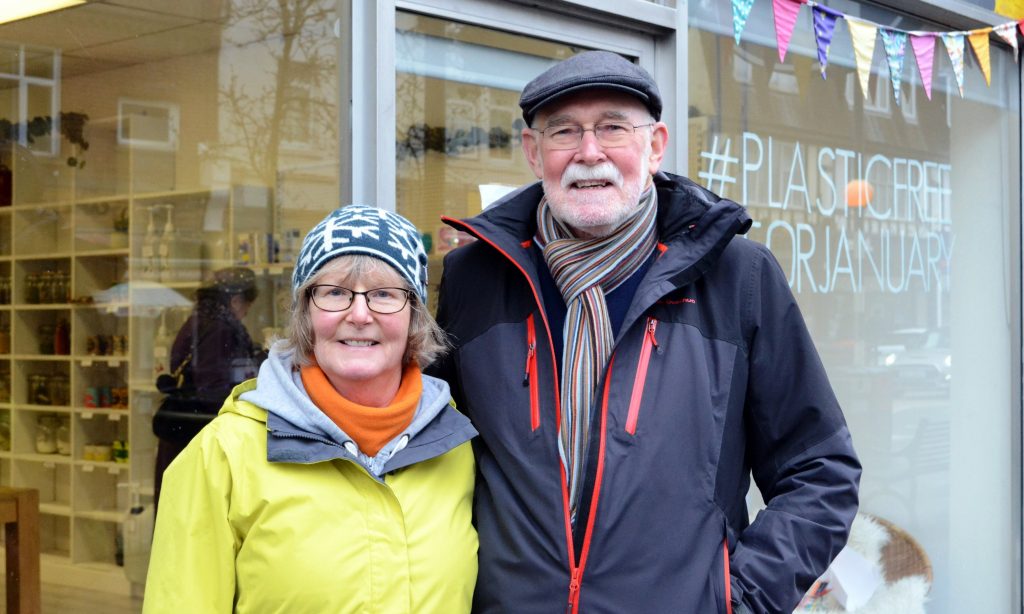 Brian and Barbara
We live locally and walk into Caterham Valley three, four maybe five times a week. Among our favourite shops are Pedrick's Zero Waste Shop, where Barbara particularly likes to buy pick and mix sweets, and Caterham Digital, just across the road, where we love to print off family photos, especially of our young grandchildren. The best pictures are then taken to Caterham Galleries for framing. Several times a month, we walk in with the grandchildren and take them to Nanny J's Play Café.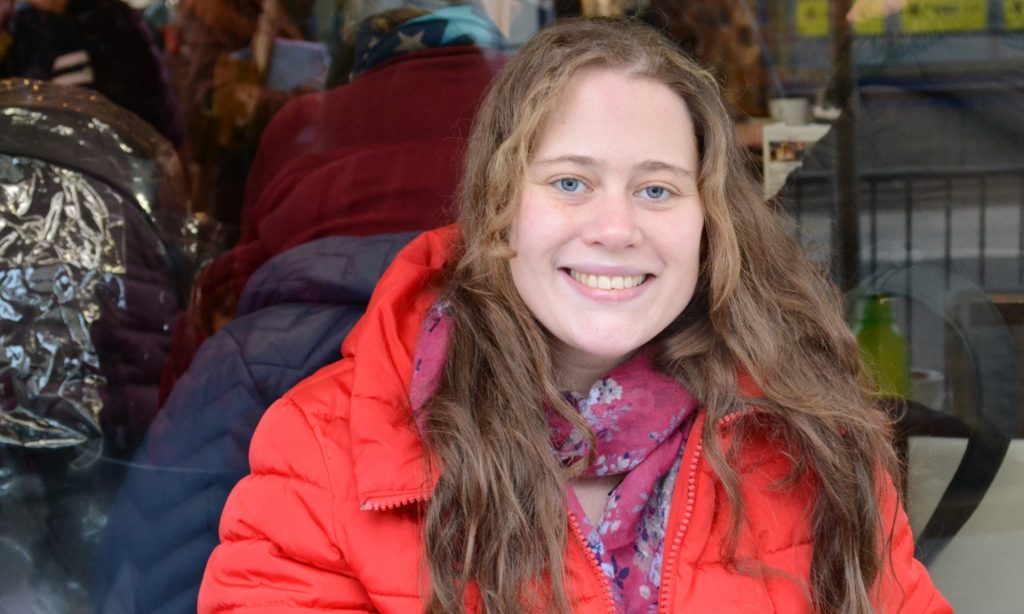 Laura
Hi! I'm Laura and I love coming to Caffe Bambino in Caterham Valley. I come here practically every day. My favourite drink to order is a caramel latte. I find the staff really friendly and it's always busy. I love Caterham. I live locally and I come here a lot.
Ann
Hi! I come to Church Walk Shopping Centre and, although it's a smallish shopping centre, it has everything you need. From Boots the chemist to Dorothy Perkins and more. Caterham Valley is very sociable, has car parking spaces, lots of coffee shops and the people are very nice.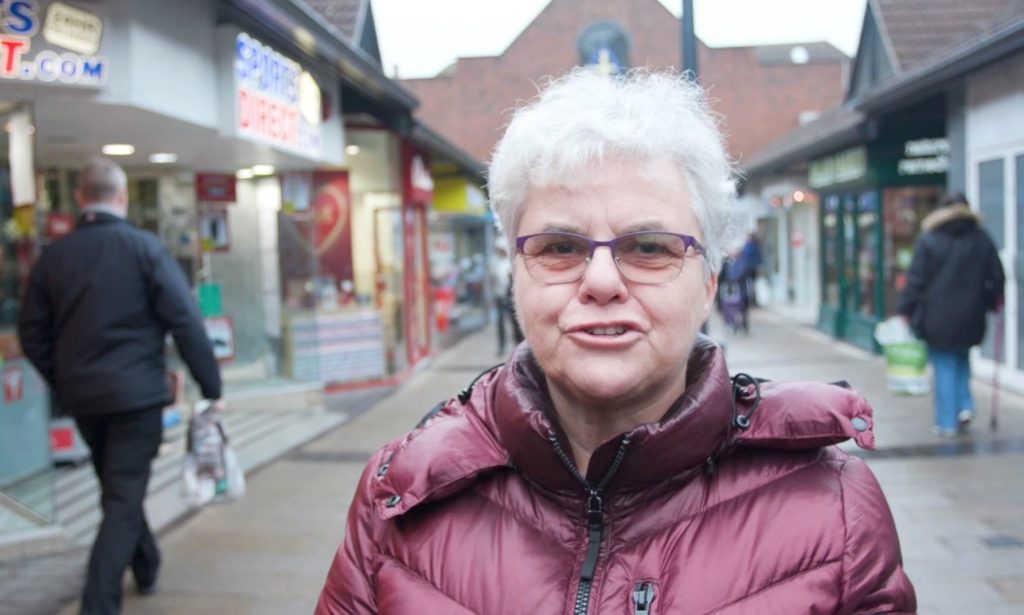 Mary
I love shopping in Caterham Valley because you can get everything you need in Caterham. When you go into the shops everyone is friendly and helpful and, if you want to have a nice lunch or a coffee, you've got plenty of choices. It's a brilliant place to be! I've lived here for 15 years. I love Ratio boutique and popping into town for coffee and cake, especially visiting Caffe Bambino.
Amisha
I recommend Specsavers because I pick up glasses from here and find their service really good – and they do a really thorough eye test! Mum and I like to come into Caterham Valley quite a bit as it's our local high street. It's really compact, so it's good for popping for coffee. We just tried out the vegan sausage rolls in Greggs and sat inside and had a coffee while we were there. We like looking around the charity shops and picking out bargains, as I'm trying to be a little bit more sustainable when it comes to fashion.
Andy
Caterham Valley is a fantastic place. Everyone is so friendly. There's lots of brilliant shops, coffee shops, craft shops, the station is around the corner, supermarkets, shoe shops, everything. You can do everything you want in Caterham. It's fantastic. I love it!
Abigail
I think coming shopping in Caterham Valley is great. It's local to where I live and I really like to support the local businesses. It's got a good variety of shops for all sorts of ages – banks, clothes shops, pharmacists, estate agents and some independent shops. It's really nice to see a community able to meet somewhere together and socialise, as well as do our shopping as we deal with our day to day needs.
Matthew , Claire and 17-month-old Ebin
We like coming to Caterham to Pedrick's Zero Waste Shop and Holland and Barrett, where it's very friendly. We also go to Costa for coffee and Ebin likes looking at the buses from there.
We come down to Caterham Valley Library as well, as it's really good for the Rhyme Time they do and kids' books.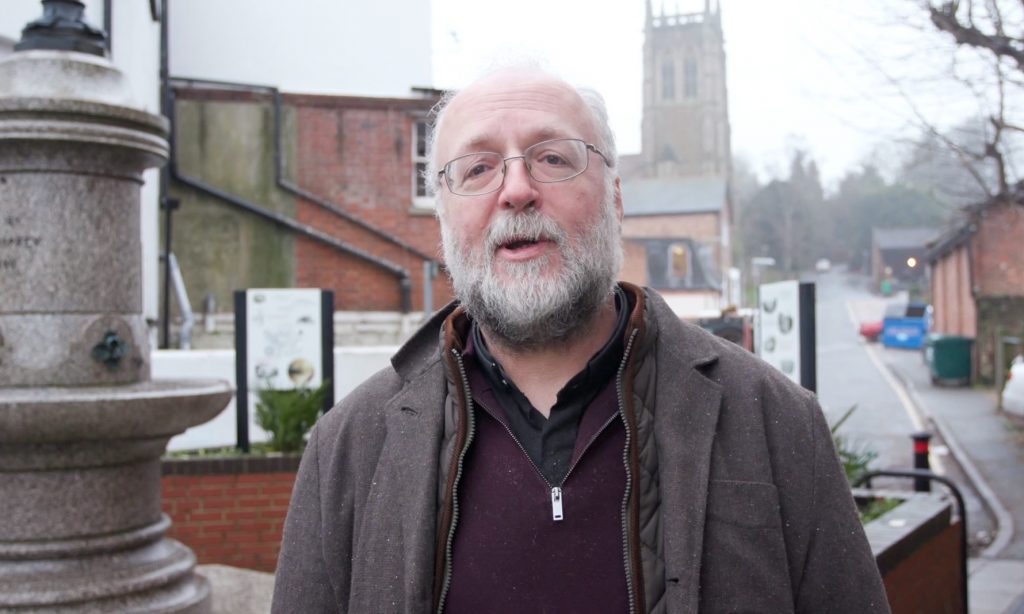 Rev Jerry Garton
I came here to be vicar of the local church, St John the Evangelist. It's a fantastic community. There are some lovely people and I've really enjoyed being here, working here and getting to know all the people who live and work here.
Love Local, Shop Local
Discover 7 reasons to love local in Caterham Valley
Support your local shops and businesses