Have a Valley Happy Christmas with our festive shopping guide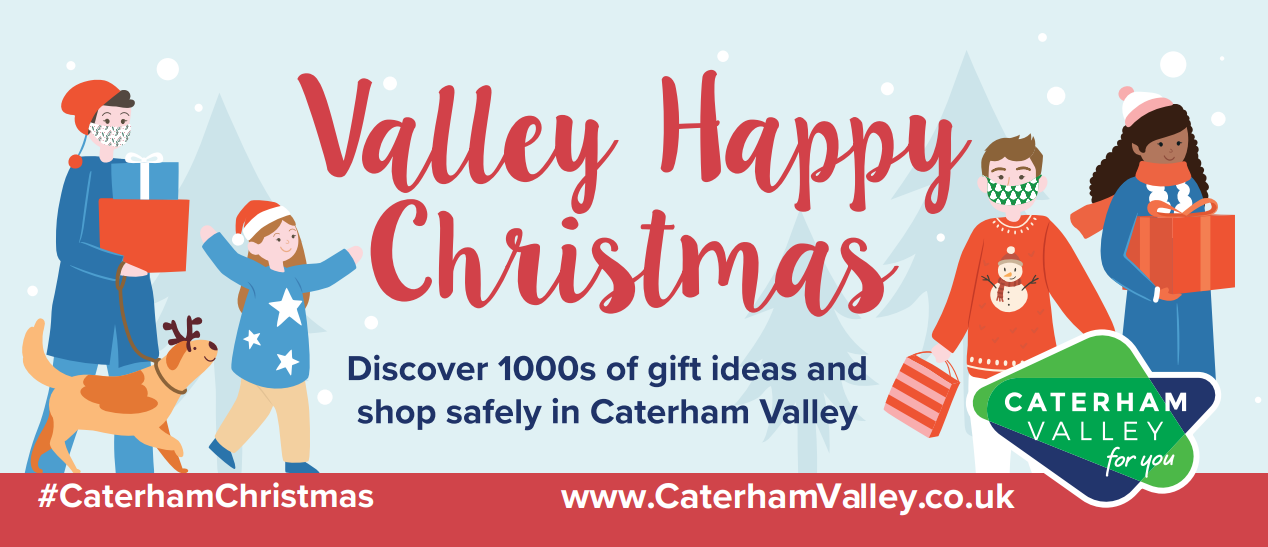 From beautiful jewellery and stylish new fashion items to handmade crafts and personal keepsakes, you will discover thousands of gift ideas and stocking fillers when shopping safely in Caterham Valley this Christmas. Whether you're treating yourself or buying for a loved one, here we showcase just a small selection of what you might find while browsing the shops in Caterham Valley this year. We hope you all have a Valley Happy Christmas!
---
Arts and crafts
Trying a new hobby or rediscovering a passion, or just looking for something unique for a loved one? Find arts and crafts inspiration in Caterham Valley.
---
Jewellery
Caterham Valley has some of the best independent jewellers in Surrey. If you're looking for something to make Christmas sparkle, look no further.
---
Fashion ideas
With independent boutiques as well as High Street fashion brands, you won't be short of Surrey style inspiration when visiting Caterham Valley.
---
Toys
From trendsetting toys to traditional board games, you'll find pressies for the kids and ways to keep the family entertained in Caterham Valley.
---
Health and fitness
Getting healthier and fitter is nearly always top of people's New Year's resolutions. Caterham Valley is here to give you a helping hand on the way.
---
Perfume and toiletries
A new fragrance or a classic perfume never goes out of fashion as a Christmas present. Caterham Valley has shelves full of your favourite scents.
---
Christmas cards and decorations
Christmas in Caterham Valley is a time to share a smile. Send some cards, decorate your house; let's up the festive cheer this year!
---
Home beautiful
You've probably spent a lot more time at home than you normally would this year! Now's the time to mix things up a bit and add something new.
---
Gizmos and gadgets
Have someone in your family who is always looking to get their hands on the latest gizmos and gadgets? Well, how about these?
---
Furry friends
It's not just about the parents, grandparents, children and friends is it? Don't forget to treat the furrier members of your family too this year.
SIGN UP TO OUR NEWSLETTER