Welcome to Caterham Valley's Eating Out Guide!  If you're looking for the best places to eat in our local area, you've come to the right place.  Our guide is designed to provide you with a comprehensive overview of the different types of eateries, cuisines and dining options available in our community.
Whether you're a foodie looking for the latest culinary trends or a budget-conscious diner searching for affordable and delicious eats, our guide has something for everyone.  We've scoured the local dining scene to bring you a curated list of the best restaurants, cafes and takeaways in our area.  You can read customer reviews and ratings on Tripadvisor to help you make informed decisions.
So, sit back, relax, and let us be your guide to the best food experiences in Caterham. Whether you're a long-time resident or just passing through, we hope our guide will inspire you to try something new and exciting the next time you dine out.
Restaurants
When it comes to dining in our community, our independent restaurants offer a wide range of options for every taste and occasion.  Whether you're in the mood for some Spanish sharing or some tantalising Thai, our local restaurants have got you covered.
Many of our restaurants are family owned and operated, offering a unique and personalised experience.  From the ambience, décor and entertainment, to the menu and service, each restaurant has its own distinct personality and style.  You will be sure to find the perfect spot for any occasion; whether it's a romantic dinner for two, a family celebration or a night out with friends.
Cafes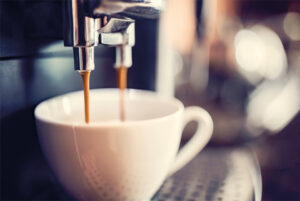 For those looking for a relaxed and intimate atmosphere, our local cafes are a great option.  These charming and laid-back spots offer a variety of beverages, as well as light bites, sweet treats and more filling breakfast and lunch options.  With their cozy ambience and friendly staff, our local cafes are the perfect place to catch up on work, or catch up with friends.
Many of the eateries listed also offer a take-away option.
Take-aways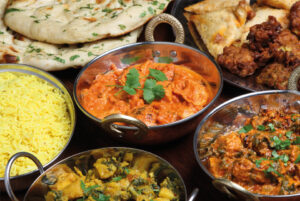 For those who prefer to enjoy their meals on the go or in the comfort of their own home, our local takeaways offer a variety of delicious and convenient options.  Whether you're in the mood for pizza, sushi or fast food, our takeaways have got you covered.  With their quick and easy ordering systems and speedy delivery or pick up options you can have your favourite meals in your hands in no time. The list is not limited to the below, as many of our restaurants and cafes offer online ordering and takeaway options as well.
Chains
The Valley is also home to a number of well-known chain restaurants, cafes and takeaways, for those who prefer the familiarity of a brand.  With standardised menus and familiar décor, chains offer a consistent experience no matter where you go, making them a popular choice for travellers, or those looking for something they know.
Costa
Coughlans
Domino's Pizza
Favourite Chicken & Ribs
Greggs
KFC
Morrisons
Nero
Pizza Express
Subway
Waitrose
The Eating Out Guide highlights the diverse range of eateries in our local area.  Each type of establishment offers its own unique charm and character, with options to suit every taste and budget.
When dining out in the area, be sure to take advantage of the unique flavours and specialties that are available.  Don't be afraid to ask your server for recommendations, or to inquire about the chef's specials – you might discover a new favourite dish!
This guide offers a great starting point for exploring Caterham Valley's food scene; whether you're a foodie or someone looking for a quick bite to eat, there's something for everyone in the community.