A gorgeous bridal shop in the heart of Caterham Valley, Helena Fortley stocks over 100 beautiful gowns along with bridesmaids and flower girl dresses. To complete the look on your wedding day, they also sell bridal accessories from veils to jewellery.
They say: "Other than the groom himself, choosing your dress is quite possibly the most important decision you will make whilst planning your wedding."
Business hours
9.30am to 5.30pm, Tue/Wed/Fri; 9.30am to 8pm, Thurs; 9.30am to 7pm, Sat; Sunday by appointment only.
Address
16 Godstone Road,
Caterham, Surrey, CR3 6RA
NEWS: The Meghan Effect
With the royal wedding fresh in everybody's minds, Caterham Valley For You catches up with Sally Brady, owner of the Helena Fortley Bridal Boutique, to find out her hot tips for brides-to-be this season
Kept a closely-guarded secret, Meghan Markle's wedding dress was one of the most eagerly anticipated outfits of the year – and yet, in the end, it was stunning in its sheer simplicity. Designed by acclaimed British designer Clare Waight Keller for French fashion house Givenchy, the chic, modern silhouette was reminiscent of the classic style favoured by Grace Kelly – while her 1930s diamond tiara, accompanied by a 16ft silk veil, was the real showpiece.
"I thought the veil was absolutely gorgeous, but I do wish they had done at least a little bit more with the dress," says the owner of the Helena Fortley Bridal Boutique, Sally Brady. "We were all here at the shop at the time, crowded around the laptop, and everybody thought the same. She still looked beautiful though; there were just one or two things that we might have done a bit differently!"
Hand-picked dresses
Sure to inspire any bride-to-be, the hand-picked range of dresses at Helena Fortley are selected for their elegance, style and exceptional quality. And with 160 dresses from which to choose, there is sure to be something for all tastes.
"We have a really diverse range of dresses, ranging from the very relaxed, with floaty tulles and soft flowing lines, to more quirky and unusual designs, to a more traditional style of dress," says Sally. "I think my favourite of all though is a dress not unlike the one Meghan wore in the evening – which I loved – but with a lot more detail in the train. Called 'Aria', it was created by the Canadian designer Calla Blanche, and we are proud to be one of only two stockists in the UK."
Ultimately, though, Sally says that brides-to-be should go with their own instincts – because as well as infusing you with confidence and complementing your style, it also has to express your own personality.
"We always tell our brides that they should go with what their heart tells them," says Sally. "Whatever your budget, style or theme, though, choosing your dress should be a relaxed, exciting and magical experience."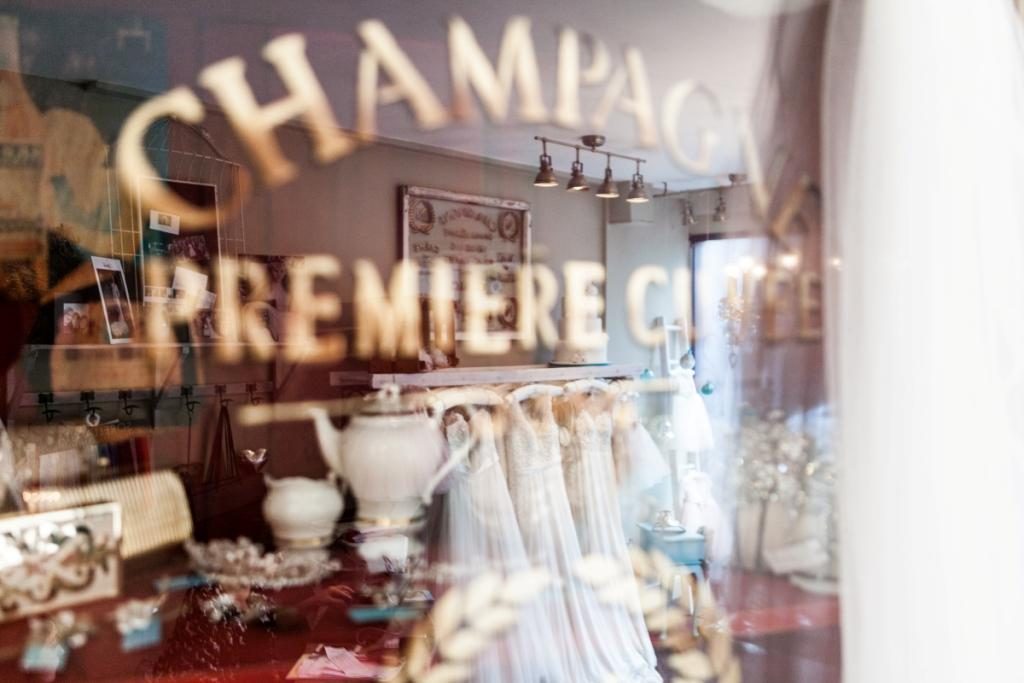 Sally Brady