Every week in the build up to Christmas, Caterham Valley For You will be showcasing the best offers and events in Caterham Valley shops and businesses.
From Saturday November 30 to Friday December 6, you can enjoy these Caterham Christmas Crackers when you visit Caterham Valley:
Win your Christmas shop with Church Walk
Church Walk Shopping Centre has teamed up with Morrisons to offer £100 of vouchers to spend in store this Christmas. You can enter online here and they will be picking a winner at random on Monday December 16.
Late night shop opening at Shard Solutions
As well as festive decorations throughout the shop, the family-run Shard Solutions home-improvements business on Croydon Road will be hosting a late night opening event on Thursday December 5, offering mulled wine and prosecco and staying open until 8pm.
Mince pies, mulled wine and gift wrap at Bow Butterfly
The fabulous Bow Butterfly fashion boutique on Godstone Road will be offering mince pies and mulled wine every Saturday in December, 10am to 5pm. They will also be offering Christmas wrapping on purchases.
Christmas cracker competition at Caterham Galleries
Caterham Galleries on Godstone Road will be holding a 'count the baubles' competition for children, starting from November 23 until Christmas Eve. Children count the baubles in the festive window display and pop in with their answer. Every child will receive a chocolate from Santa's sack and there is a small prize for every child who gives the correct answer. From December 3 to Christmas Eve, they will also have a Christmas Cracker lucky dip for adults. Crackers will be distributed around the gallery and adult customers can pick one. They will all have a chocolate inside them but two will have winning tickets – one for an original piece of artwork by local artist Catherine Constance and one for an original artwork by local artist June Allen.
Free gift wrap and gorgeous gifts at JJ Browne & Son
JJ Browne & Son jewellers on Godstone Road is offering gift wrapping for all items purchased for Christmas. Look out for their stunning range of 9ct gold Edwardian reproduction jewellery with semi-precious stones, which is perfect for Christmas presents.
Fragrance offer with Vitaltone
With one of the largest ranges of fine fragrances in the area, outside of Croydon, Vitaltone is offering 15% off some of their top brands fragrances from November 23 to December 9. They are proud to stock top brands, including Chanel, Hermes, Cartier, Armani and Prada, plus this year's new fragrances from Royal from Elie Saab, Lancôme's Idole and K by Dolce & Gabbana. Vitaltone's team have years of experience in understanding the characteristics of different fragrances and can help you choose the right one for that special gift. From November 23 until Christmas Eve, they will also gift wrap all fragrance and beauty purchases.
Arts and crafts offer at Craft Stationers
Crafts Stationers will be holding a 20 on 20 festive offer from November 23 until December 31 with 20% off all items priced at £20 or more (excludes items already reduced or on sale, and excludes photocopying and printer cartridges).
Bathrooms offer at The Bathing Machine
The Bathing Machine on Godstone Road is offering 20% off all bathroom accessories, such as make-up mirrors, towel rings and toilet seats, from November 23 to December 23. They will also be offering 20% off the full supply of bathroom fittings, if customers book to have The Bathing Machine do the installation, during this time.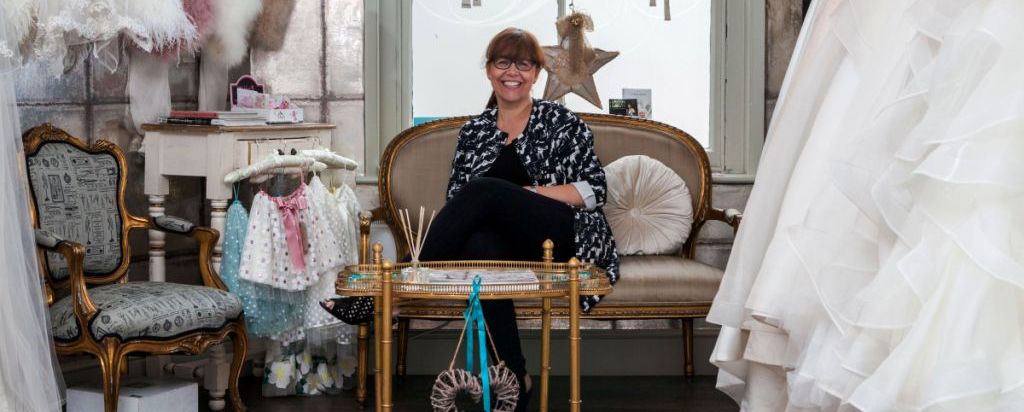 Wedding offers at Helena Fortley
It's the most wonderful time of the year and Helena Fortley bridal boutique will be offering 10% off all jewellery, perfumes, hair accessories and veils between December 2 and December 20. No appointment necessary, just pop in.
Membership offer at Shapers gym
Shapers gym on Godstone Road is offering 50% off enrolment and the first month free (a saving of £47) on all memberships from December 2 to December 31. Their non-invasive lipo treatments will also have 20% off all packages, with a half price trial, during this period. Pop in during December and you could also receive a free fitness check, including blood pressure and body fat percentage readings and a measurement consultation.
Fresh flowers from Floral Gallery
If you pop in to Floral Gallery at Station Avenue before end of Friday December 20, there is still time to order your fresh floral Christmas table centrepiece to be picked up on Christmas Eve. Their bespoke creations start from £30. Ask their lovely expert team for advice on the table centrepiece to suit your festive scheme.
Win a snowman at Lorimers
Lorimers in Church Walk Shopping Centre is running a 'count the ty hearts' in their festive window competition. Take part before December 9 and you could win a cool ty snowman toy for your kids.
Top tapas at Casa Lola
There's plenty to look forward to at Casa Lola tapas restaurant. Their weekly offers include Skewsday Tuesdays, half price on all skewers every Tuesday; Wine Wednesdays, when all bottles of wine, apart from the house options, are half price; two for one Happy Hour drinks every Thursday, 6pm to 8pm. The tapas just happens to be excellent too! Perfect for an office lunch.
Photography offer at Caterham Digital
From November 23 until December 31, Caterham Digital on Croydon Road will be giving away a free Kodak gift box for every print order over 25 prints. A collection of your favourite photos and memories is a brilliant way to thank family and friends for those special moments together.
Time Hair and Beauty offer
They're pulling out all the stops this Christmas at Time Hair & Beauty on Croydon Road. They've launched a new Hair Goals for 2020 campaign (where customers can book a free 30-minute consultation with a top stylist on Tuesdays, Wednesdays and Thursdays to set their hair goals for 2020). They're offering 25% off all Elemis products and £20 off any Cloud Nine electrical, such as straighteners, curling wands and hairdryers, when bought between Black Friday November 29 and December 5. You can claim a bonus £10 `Golden Ticket' for use in January and February with the purchase of any gift vouchers over £50 (the vouchers come in a gorgeous gift box with a bow). And last but by no means least, their Glammed up for Christmas packages are go, which consist of a blowdry/hair up with either gel nails or make up for £50 or all three for £70. Booking in advance is strongly advised.
Lorena Öberg Skincare offer
For a rested and refreshed new look, you may have considered dermal facial fillers. From November 23 to December 20, Lorena Öberg Skincare has an introductory offer for 1ml of filler for £125, 2ml £225 or 3ml £325 (usual price is £180 for 1ml) for new clients. To book, visit https://lorenaoberg.co.uk.
Haircare offers at Dtail
At Dtail Salon on Croydon Road, they are offering 20% off iQ Intelligent Haircare range and 50% of the Argan Plus range until Christmas Eve, as well as gift wrapping the products. Every customer who has booked in from Monday December 16 until Christmas Eve will also be able to enjoy free mince pies.
Rock and roll bingo at The William Garland
As well as having a festive window display and Christmas decorations throughout the pub, The William Garland at The Square is hosting rock and roll bingo on Tuesdays evenings from November 26 to December 17 at 6pm. It's £1 per game per person and numbers are replaced with 15-20 seconds bursts of music that match the artists and song names on your cards. Enjoy with a pint of Rocking Rudolph Christmas beer, a glass of mulled wine or your favourite tipple.
We hope to see you in Caterham Valley this festive season, and we wish you all a very merry Christmas!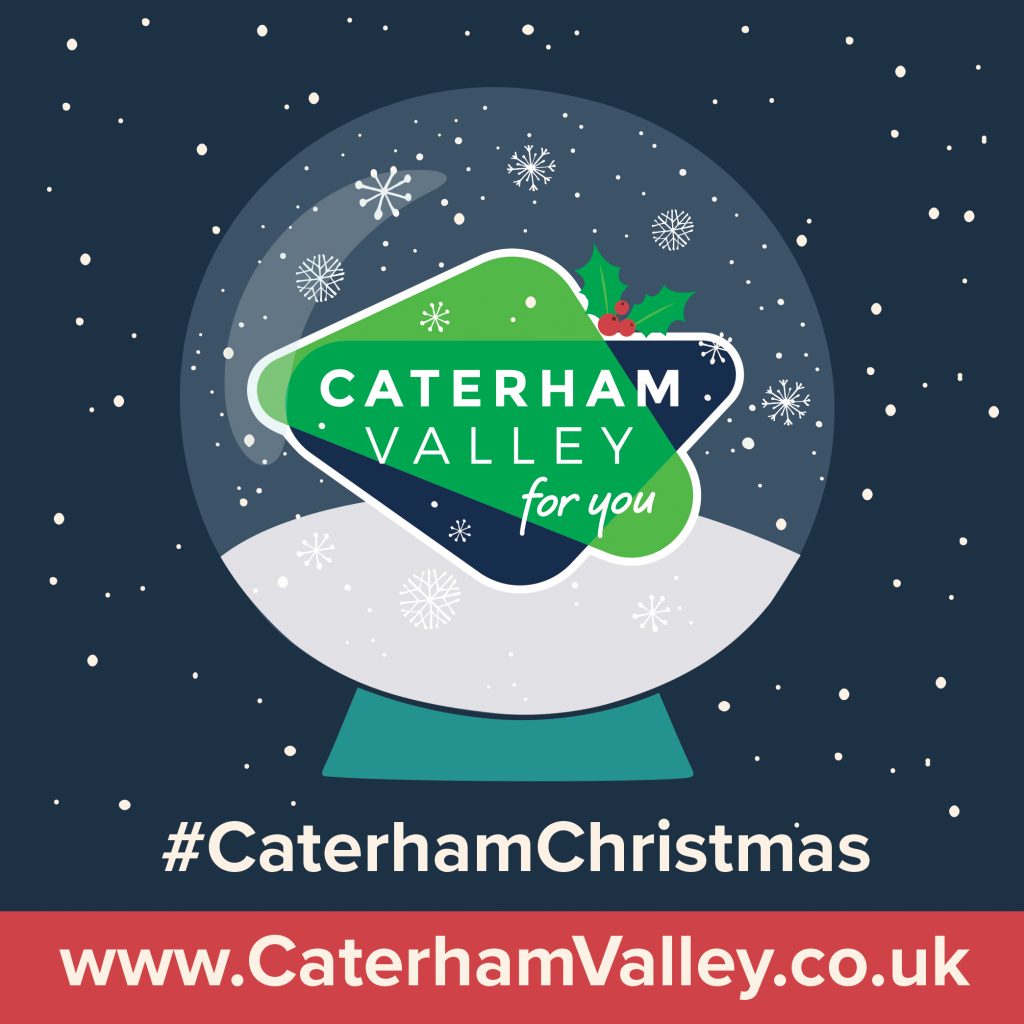 Join our online Caterham community
Join the Caterham Valley For You community on Facebook, Twitter and Instagram and share what you most love about our town.