In this month's interview, Caterham Valley For You meets Surrey Strength and Performance owner, Daniel Iaciofano, to discuss personal training, coffee break lunch spots and healthy countryside walks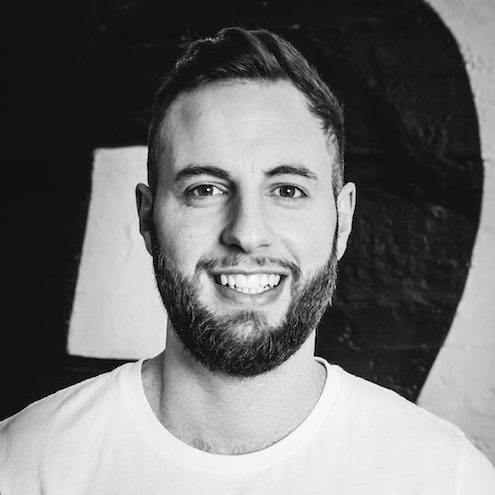 Tell us a bit about Surrey Strength and Performance…
I have been in the fitness industry for over 10 years and worked at multiple gyms including chains such as Nuffield Health and Fitness First. As a Personal Trainer, I realised that gyms fundamentally don't work for the client, with huge subscription numbers and a low percentage of people attending because of a lack of knowledge of what they're doing. 
I always wanted to open a small group training gym, especially having seen the same model work with excellent results in the US. Several years ago, I found that the William Hill Interiors shop in Caterham was closing so I enquired about renting space off of them. We opened SSP in October 2017 and have developed an amazing community of members who are getting some absolutely incredible results. In addition to usual gym-goers, we also coach newcomers all the way up to elite athletes, including Olympians and professional boxing champions. There really is a space for everyone at Surrey Strength and Performance (SSP) to reach their goals and potential. 
What made you decide to set up in Caterham?
Having lived here for the past five years, I felt Caterham was crying out for more options when it comes to fitness. Before opening SSP, Caterham lacked a gym that gave access to knowledgeable trainers and a well equipped space. We are located just underneath Moda Furniture, in the heart of Caterham Valley, a location that is easily accessible via local transport links (train and bus) and we have parking too.
Is there any advice you would have for other business owners in the town?
Being in a service industry, it's all about keeping the customer happy and going above and beyond in terms of what they expect. We are very hands on and work with our clients in a way that is personable and results driven. When you train at SSP, the other members and coaches will become both your supporters and your friends. 
Why should someone visit your business for the first time?
At SSP, everyone is welcome from new gym-goers to elite athletes. Each small group session is coached by experienced Personal Trainers in a clean, non-threatening and fun environment. Our Personal Trainers are some of the best around (I'd bet for a very long distance!) and train a wide variety of clients. 
What would be your top tip for someone visiting Caterham Valley?
I live a 10 minute walk from the North Downs Way viewpoint, which gives a beautiful view across Surrey and seems a pretty well-kept secret. There are some beautiful walks from there to the quarry at Bletchingley and, going the other way, all the way to Woldingham – beware though, it's a bit hilly!
Describe your typical lunch break to us…
I'm normally coaching early morning and afternoon to evening, so I try and pop home to have a proper lunch. If not, I'll get some work done in Colairo's (the coffee shop inside the train station) or Costa.
Finally, tell us your favourite thing about the town…
Caterham has a great sense of community. I love how you can pop into the supermarkets, hair salons, or coffee shops and manage to bump into someone you know. Seeing these familiar faces creates a closeness amongst those who live here and make it a great place to work and live. 
Meet more Caterham Characters…