This time round, we head to the renowned shoe shop, Clarks, at the entrance to the Church Walk Shopping Centre – where team leader Erika Giucastro reveals her favourite things about Caterham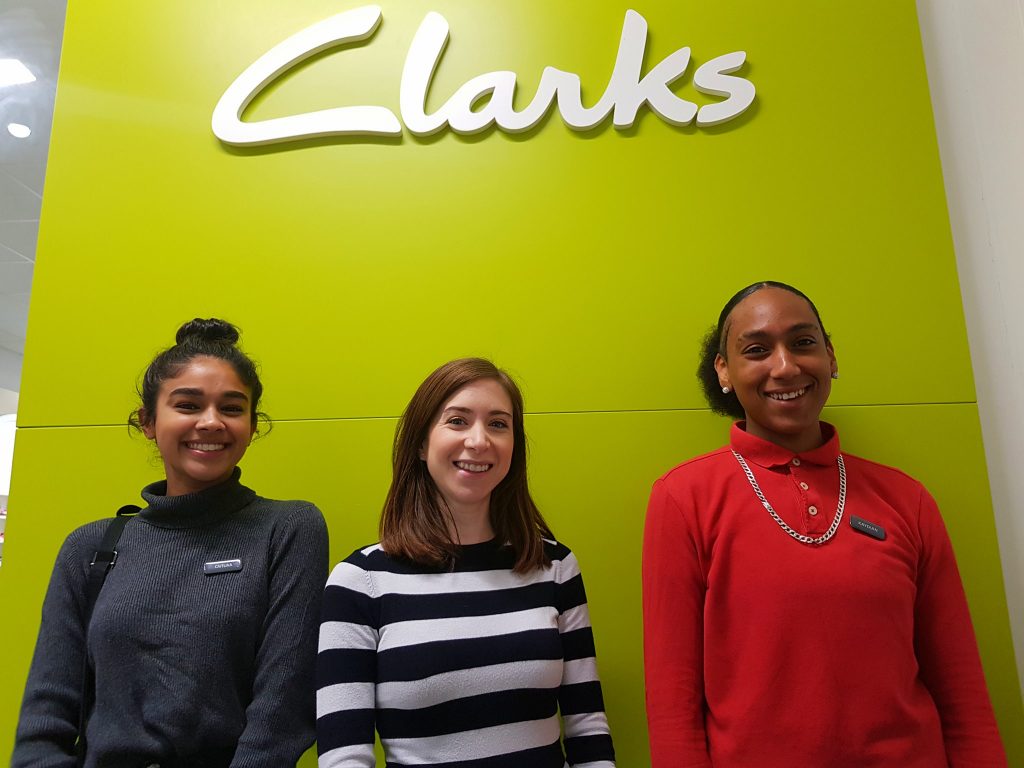 Tell us a bit about your business…
Our shop is a franchise of the renowned shoemakers, Clarks, who have been making shoes since 1825. We offer the same high standards, with a wonderful range of men's, women's and children's shoes. You will find us on the corner of the lovely Church Walk Shopping Centre, right next to the entrance, so you can't miss us.
What made Clarks decide to set up in Caterham?
The shop opened five years ago in the town as there aren't any other shoe shops here. Needless to say, we are always very busy – and especially just now, going into September, which of course is the back-to-school period. So, we have a lot of parents coming looking for shoes for their kids. We also offer a shoe-fitting service with our bespoke measuring machine, which is very popular, as parents can be sure that their children's shoes fit perfectly.
Is there any advice you would have for other business owners in the town?
The best advice that I can give is to provide excellent customer service at all times. Here at Clarks, we have a really strong team, and we all help and support each other. So, even when we are very busy, we can maintain that same high level of top-notch service for all our customers.
Why should someone visit your business for the first time?
Our products are renowned for being of a very high quality, but we also have some great offers as well. For example, during the back-to-school period, we are offering 20% off trainers when you purchase a pair of school shoes. We also had a fabulous summer sale – and we currently have 60% off sandals – so there are some very good promotions. It's always worth popping in to see what offers we have running.
What would be your top tip for someone visiting Caterham?
I have only joined the store just recently, but I can already tell what a nice area this is. So, my top tip would be to come down to the town and just have a walk around, meet a friend and enjoy a coffee. There are several nice cafés and coffee shops in the town. In fact, just opposite us, we have Costa – so why not have a coffee there and then come in to see us afterwards.
Describe your typical lunch break to us…
As mentioned, there's no shortage of good options for a hot drink, and there's plenty of places to pick up a sandwich too. I tend to pop into Greggs, but there's lots of other nice places too.
Finally, tell us your favourite thing about the town…
For me, it would have to be the friendly atmosphere. Everyone in the town is so polite, gentle and easy-going. I love it here.
Find out more about Clarks Shoes in the Caterham Valley business directory.
Meet more Caterham Characters…