In this month's interview with a Caterham Character, we meet one of the stalwarts of the town, Stuart Johnston, joint owner and director of the family-run home-improvements business, Shard Solutions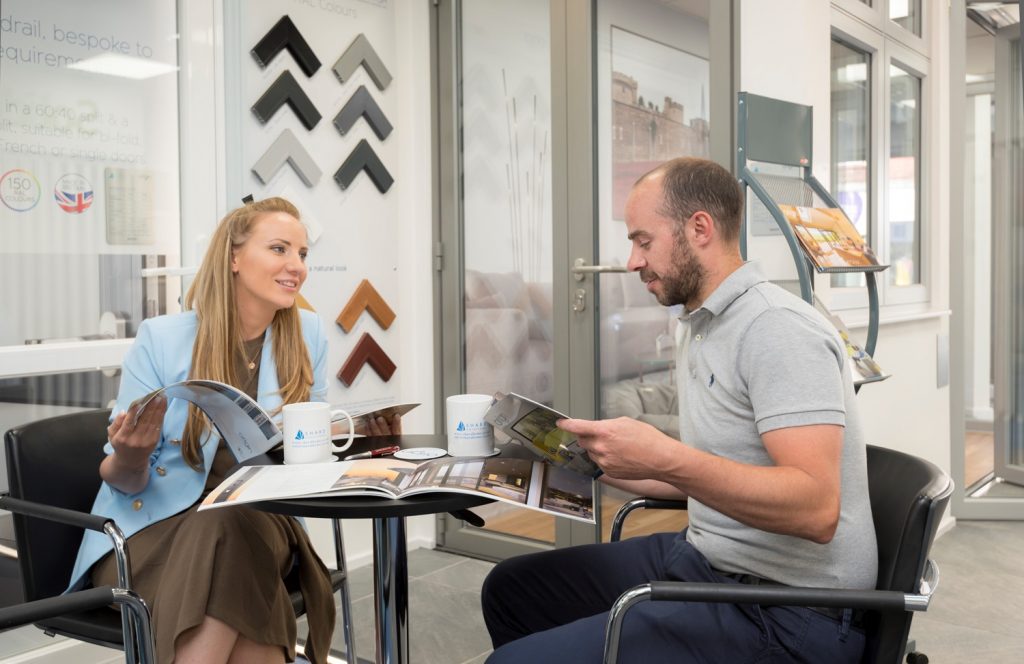 Tell us a bit about Shard Solutions…
Shard Solutions is an independent, family-run home-improvements business offering everything from shutters and blinds to doors and windows to full conservatories and orangeries. The company was started in 2013 by my friend Steven and I, after we worked together previously in a corporate environment. However, we wanted to offer a more bespoke, personalised service to our customers, so we decided to set up on our own. Having built the business from the ground up, starting out with a single van, we now have a whole team of installers, with a wealth of knowledge and experience, as well as our beautiful showroom here in Caterham. We pride ourselves on our excellent reputation amongst our customers and the industry alike.
What made you decide to set up in Caterham?
We were born and brought up in this area, so Caterham is our hometown. As a result, when we decided to start up on our own, it felt natural to do that in a high street that we knew and loved. Having already been a part of this lovely community, we also wanted our business to be a part of that, too.
Is there any advice you would have for other business owners in Caterham Valley?
As a starting point, I think it definitely helps to have a niche or specialist product that isn't readily available in the local area. But then, after that, it's all about offering a trustworthy and honest service to your customers – something that has always been very important to us. In our case, almost all of our business comes from word-of-mouth recommendations, so our reputation is everything.
Why should someone visit your business for the first time?
As mentioned already, we offer a truthful, honest service, and we are always delighted to sit down and have a chat at our lovely showroom where you can also see samples etc. We are proud to offer a complete service – from advising on the product itself to then seeing the process through to installation and following up with any aftercare. So, we work alongside our customers at every step, ensuring any project, whether big or small, is treated with the same level of care and quality of workmanship. All our trusted team are incredibly experienced and have an excellent eye for design, so you can be sure of a first-class service throughout. Client satisfaction is of the upmost importance to us at Shard Solutions.
What would be your top tip for someone visiting Caterham?
Here in Caterham, we have a vast array of different types of businesses – ranging from handy chain stores for everyday shopping to interesting independents that offer something a little bit special. We also have a good range of cafés and restaurants and a fantastic fish and chip shop just down the road. In addition to all that, the surrounding area offers great schools, fantastic parks and beautiful countryside. In short, there really is something for everyone.
Describe your typical lunch break to us…
We rarely manage to take a lunchbreak in the normal sense of the word, but we'll pop out and grab a sandwich from the excellent Caffe Bambino as and when – or sometimes they will even bring one over for us! We also drink plenty of tea when we are chatting with our customers – and we never turn down cake if someone wants to bring in a slice!
Finally, tell us your favourite thing about Caterham Valley…
One of the things we love most about Caterham is the great sense of community spirit here. For example, we are currently in the process of organising a late-night festive shopping event, planned for the evening of Thursday December 5, so everyone is busy working together on that at the moment. But throughout the year, everyone does their best to help and support each other – for example, by telling customers about other shops in the town too. It really is a very community-orientated place to be, and you just can't beat that.
Meet more Caterham Characters…
Join our online Caterham community
Join the Caterham Valley For You community on Facebook, Twitter and Instagram and share what you most love about our town.