In our latest interview with a Caterham character, we meet Abigail Pedrick, owner and founder of Caterham Valley's new Pedrick's Zero Waste Shop, ahead of its official opening.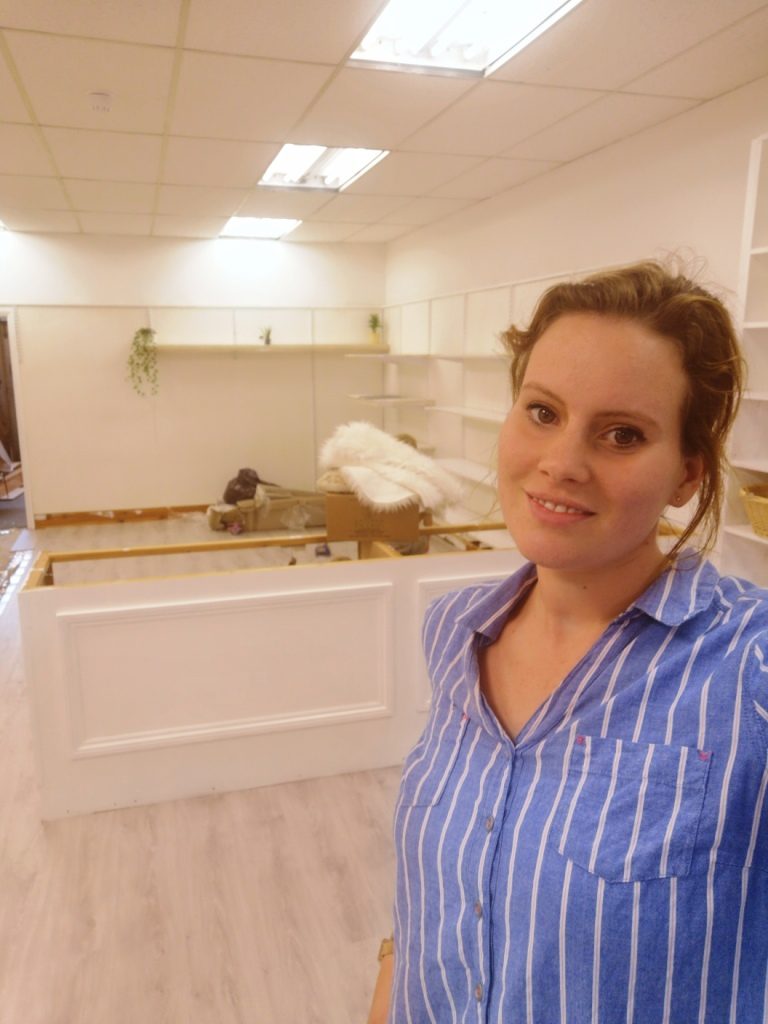 Tell us a bit about your business…
It's been my wish for a long time to help people eliminate plastic and packaging from their lives. Also, as a family, we have been living that lifestyle for quite some time, but there wasn't anywhere local we could go to buy things. So, we decided to open up our own zero-waste shop in Caterham.
Our aim is to be a one-stop shop offering everything you need for that lifestyle – from organic whole foods to eco-friendly cleaning products and locally-sourced crafts. We realised that if we really wanted to change the way people shop, we needed to make it as easy and similar to the current shopping experience as possible, so that's what we have done – just without all the plastic. Lastly, all our ideas and concepts also come from a place of hope and integrity.
What made you decide to set up in Caterham?
We've lived in the town for about five years now – and we love it here. My husband was born and bred in Caterham, and when our children came along, we decided to move back to be closer to his family.
Quite quickly, we realised there is a very specific community spirit here, which is not something you find in every town. Everyone really helps and supports each other, so it's a very friendly atmosphere, and it's also quite a progressive place where people are open to new ways of doing things. In addition to all that, there were no zero-waste shops in this area at all.
Is there any advice you would have for other business owners in Caterham?
Having only just opened our shop, we're very new in the town. However, what I would say to other businesses is that it's always worth reviewing your recycling procedures to see if anything can be improved. There's nearly always something that can be done to become more sustainable. I am also very happy to share advice on this if anyone wants to pop in for a chat.
Why should someone visit your business for the first time?
From a zero-waste point of view, it's a great way to see how things can be done differently. We have a phrase we often use – a 'plastic-conscious consumer' – as we really want people to shop mindfully. Also, when you see a bag of carrots on special offer, it's not always the best option if you're not going to use that whole bag of carrots. So, we want to change the worth of things from a monetary value to an environmental one.
In addition, we really want the shop to be a place for the mutual exchange of ideas. I'm very friendly, and love a chat, so I'm always happy to hear from other people with theirown suggestions. For example, customers are often saying to me, oh, have you heard about so-and-so who does really good zero-waste soaps, and that's great. Last but not least, we want you to be able to walk into our store, and happily shop away knowing that everything has been sourced ethically and with sustainability in mind.
What would be your top tip for someone visiting Caterham?
My top tip for someone visiting Caterham would be to buy a house and move here! Seriously, I couldn't imagine living anywhere else now. As I say, there is such a special atmosphere here, and also a great diversity of independent businesses. That means you really do get a very personal, high level of service – and that extra dollop of ice-cream on your waffle.
Describe your typical lunch break to us…
Right now, because I've been so busy with the launch of the shop, it's usually just a quick sandwich dropped in by my husband at 12noon – which I'm lucky if I get to bite into by about 3pm. There have been a couple of times, though, when I've managed to pop into the lovely Caffé Bambino for one of their amazing sandwiches. In fact, they are in the process of improving their packaging options, too, which is great to see.
Finally, tell us your favourite thing about the town…
As mentioned earlier, for me at least, it's that amazing community spirit, which is quite an unusual thing. Also, there are so many great things going on here – from the Caterham Festival and all the various activities in the town to the pop-up food and drink markets on the first Saturday of the month. So, in summary, it really is a very special place to be.
Meet more Caterham Characters…