In this month's interview, Caterham Valley For You meets Jodie Green to chat about her shop, Caterham Galleries, and getting involved with the local community for Colour Caterham
Tell us a bit about Caterham Galleries…
I bought Caterham Galleries in December 2014, just in time for a very busy Christmas! We are a bespoke picture framers and art gallery, we also sell handcrafted gifts. We have two floors displaying artwork and gifts, then our workshop is downstairs – so all framing is done on site. This month, we are looking forward to judging the children's colouring competition again, and then framing the winners' art in time for Colour Caterham in April.
What made you decide to set up in Caterham?
I studied graphic design at university and when I finished I worked for an interiors company for a few years. I have always lived close to Caterham and when my mum discovered that the business was up for sale I put in an offer, not thinking it would be successful. But here I am, nearly five years on!
Is there any advice you would have for other business owners in the town?
My advice for other businesses would be to get involved with community projects because they will be rewarded with plenty of advertising, which draws more customers to their own business and to the town.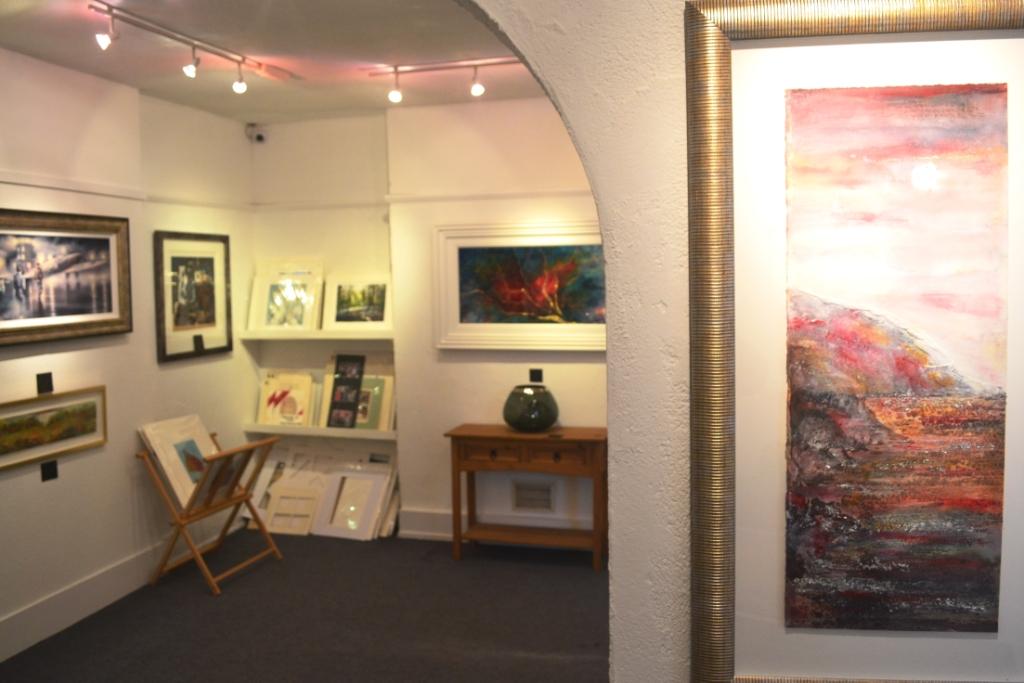 Why should someone visit your business for the first time?
People visit Caterham Galleries for different reasons, it may be to purchase a new piece of art or pick up a quirky gift. We also showcase artists' work in our side window, which specifically promotes local and Surrey talent. But what I've discovered is that we're not just an art gallery or picture framers; customers bring us all sorts of items and questions when they don't know where else to go and we help them find a solution. Visiting us will brighten your day, even if it's just for a chat.
What would be your top tip for someone visiting Caterham Valley?
My tip for visiting Caterham would be 'use us or lose us'. Support your local high street or the independent businesses in Caterham won't survive.
Describe your typical lunch break to us…
We are a small team of three and we don't close for lunch, so lunch takes place between customers! If we have a quieter lunchtime, I'm usually dealing with e-mails whilst eating a sandwich.
Finally, tell us your favourite thing about the town…
My favourite thing about Caterham is its convenience; it has a bit of everything. I can do food shopping, take my son to Henry's Play Cafe, go to the dentist or even enjoy a family dinner. I don't just work here, I live here and I like to make the most of it.
Meet more Caterham Characters…