In our latest interview with a member of Caterham Valley for You, we catch up with Katherine Casey-Farmer, owner and director of Time Hair & Beauty, to find out her favourite things about Caterham – and her top tips for summer beauty.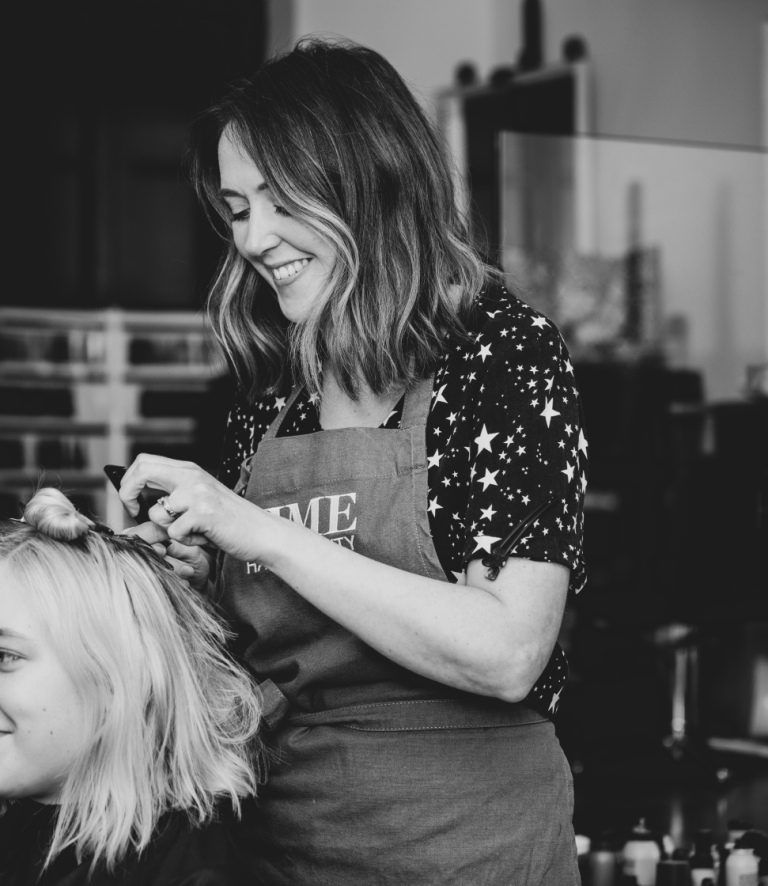 Tell us a bit about your business…
We are a hair and beauty salon in Caterham Valley, on Croydon Road, and have been here for almost four years. We have a wonderful team with a huge amount of experience between us. We offer the full spectrum of hair services – from cutting and colouring to styling – and then, on the beauty side, we do everything from facials and waxing to manicures and pedicures to make-up and massage. Our hairdressing salon has a sort of vintage industrial theme, with a lot of metal and glass and easel mirrors, while our beauty salon is all about comfort and luxury with lovely wallpapers, Indian sarongs and a relaxing atmosphere.
What made you decide to set up in Caterham?
Having grown up in Warlingham, I know the area well, and at the time I was living in Woldingham. I have always liked Caterham, particularly for its friendly community vibe, and when this place became available it seemed like the perfect option. It actually used to be two shops, so we knocked a wall through, and now we have the hairdressing area on one side and the beauty salon on the other. This comes into its own when you're having a relaxing treatment, such as an Elemis facial in our "exhale" room. This is set way back out of earshot from the busy salon! It's like a little haven. We also have a forecourt, which means we can offer free parking, another great advantage.
Is there any advice you would have for other business owners in the town?
I think it would just be to get involved really. Whenever something is going on in Caterham, we always try to participate in some way – for example, with the recent Colour Caterham initiative. When you're busy, it's so easy to think, 'oh, I haven't got time', but it's always so worth it in the end. We also try whenever we can to support local charities and schools with their events.
Why should someone visit Time Hair & Beauty for the first time?
We pride ourselves on our warm welcome and friendly atmosphere. We always ensure that our clients are one hundred percent attended to at all times. We also have a range of amazing skills between us and we all keep these up to scratch with ongoing training. Lastly, I think the fact that we offer both a hair and beauty salon is also a nice bonus, as it means people can get, say, their hair and nails done at the same time.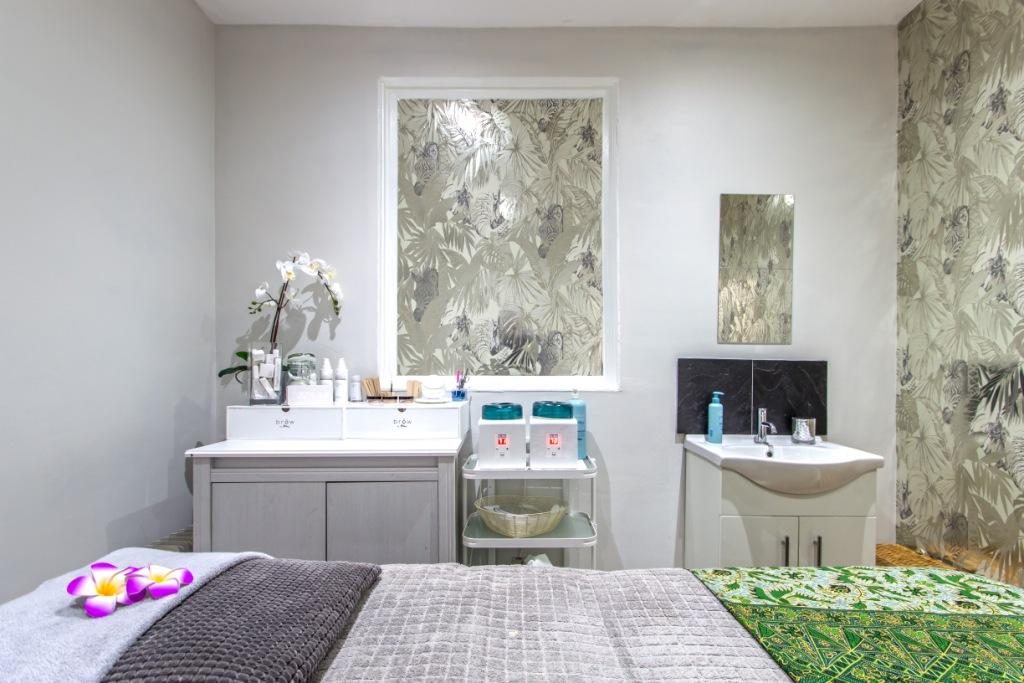 What would be your top tip for someone visiting Caterham?
For me, the great thing about Caterham is that there's a little bit of everything in the town. If you want to grab a coffee then there's the excellent Caffe Bambino. You can also pick up some food shopping, if you need to, and then there's the fantastic boutique, Bow Butterfly, for amazing clothing. You must take a little detour via  Floral Gallery too. It's an oasis of all things beautiful! We have them do all of our floral displays in salon and they're simply stunning every time. If all that wasn't enough there's also East Surrey Museum, tucked away on the edge of the town, and a real hidden gem.
Describe your typical lunch break to us…
Hmm, what's one of those?! As a hair-stylist, it's normally just a case of grabbing a sandwich on the go when a client is having their hair washed! Occasionally we'll nip down to Caffe Bambino or to the little place at the station, Colairo's, but usually it's lunch on the go for us.
Finally, tell us your favourite thing about Caterham Valley…
That would have to be the friendly community spirit. Everyone always goes out of their way to help each other and it's lovely getting to know other business-owners in the town. In fact, several of them have also become my friends.
• Find out more about Time Hair & Beauty in the Caterham Valley For You business directory
Photography: Caterham Photography and Essential Property Marketing
Meet more Caterham Characters…